Welcome to Best Kids Apps!  We're a review blog for parents who want to find the best children's iPhone, iPad, and Android apps without slogging through the entire  internet.  A lot of app reviews are written by gamers.  Ours are written by moms.
Meet the Moms
Jen Leo writes the nationally syndicated  Web Buzz column for Los Angeles Times Travel.  She is also the mom of a preschooler, and the editor of the award-winning Sand in My Bra travel humor book series.
Jen shares about travel and tech on Twitter and Google+.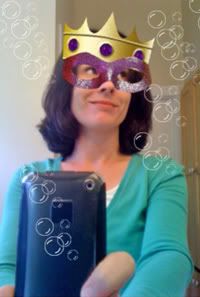 Jamie Pearson is a freelance writer, a mother of two, and the publisher of the popular family travel website Travel Savvy Mom.  At one time or another she has sold securities on Wall Street, scooped ice cream, and ghostwritten online dating profiles for people on match.com.  Maybe even yours.
Jamie invites you to connect with her on Twitter and Google+.
Carolina Papa has been a teacher for over 17 years, yet still looks remarkably young for her age. She is also a mother and a freelance writer. Carolina invites you to connect with her on Twitter.
Whether your children are still in pull-ups or producing their own short films on YouTube, we hope you'll find something here that they'll enjoy.
Bio photos courtesy of Squiggles, one of our all-time favorite apps.